It is the rumor that ignites the Web! Drake and Jennifer Lopez would be in couple … A news that Rihanna did not like very much that then decided to take revenge.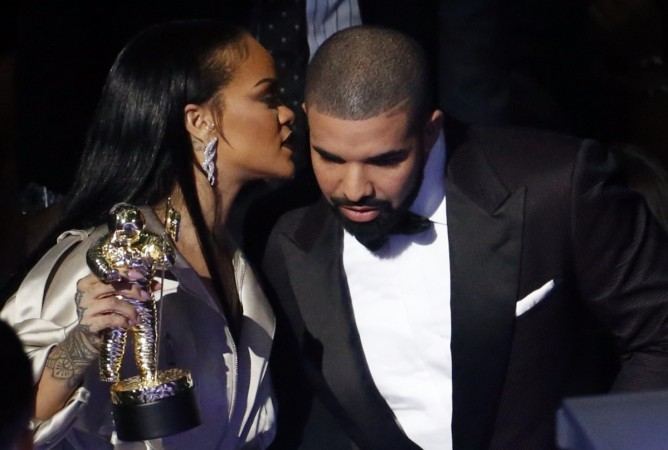 Heats up in Hollywood! it would seem that in fact Drake has moved on to something else. According to the latest rumors, the Canadian rapper would have found love in the arms of Jennifer Lopez. It all started when the two celebrities were seen very close to each other at one of the singer's concerts in Las Vegas. From then on, suspicions soon began to grow among Internet users. But that's not all ! Drake once again raises doubts about the nature of his relationship with the interpreter of "Is not Your Mama"! For good reason, the young man of 30 years published on Instagram a picture of him tenderly cuddle the pretty Puerto Rican. This thing that did not fail to make the buzz on the Web. But in the face of this news, Rihanna made a most radical decision …
The social networks quickly became inflamed when Drake and Jennifer Lopez began to be very complicit. "Jen and Drake have tried to keep their romance secret by pretending that they are going to make a duet but the truth is that they are together. They have been seeing each other for several weeks now and her friends say she is already In love, "a source told by The Sun.
A very unpleasant situation for Rihanna who then decided to unfollow the bomba latina on Instagram. "Rihanna's relatives say she is very unhappy about this story because a few months ago she was still with Drake, and Jen is one of her friends in the music industry so she was surprised "The informant continued. Is it then a way for the interpreter of "Needed Me" to let it know that it does not validate at all this supposed relationship? It looks like it! And the fans quickly reacted: Did the Barbadian unconsciously confirmed the couple by doing this gesture? That is very likely. In any case, this decision risks to make speak on the Web. Case to follow therefore. And you, do you think Drake and Jennifer Lopez are a couple?